We'll have a larger number of our long-time experienced core Warrior Monk staff, all with 12 years or more of staffing and all who work with these tools and practices as a living. This will allow for more individualized and small group work, not only at the retreat but in the pre and post program as well.
I've been personally inspired and challenged holding the following inquiry as of late: "Do these choices I make and the path I'm on on consistently enlarge my soul and this life, or conspire to make smaller?" I get from talking to some of you that this is resonates and is a place where we as seekers and allies can meet.
Advance Work
Includes interview, coaching, assessing intentions and goals and enneagram typology work. Individual and group checking in and preparation.
Post-retreat Work
Includes both individual coaching and cohort group work. To include not only and accountability support but additional exercises and themes to integrate and open further.
All of what goes into Warrior Monk II: ASA will be infused with the same heartfulness, safety, fun, connection, and soulful intensity you were a part of in the past.
Key to what has made Warrior Monk truly transformative over the last 20 years is the people who've shown up and committed themselves, while fiercely caring for others in the circle. Please consider being that person again – that seeker and ally – in this next level cauldron.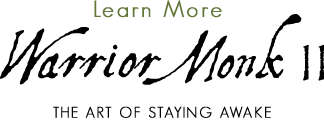 Assessment, Opening, Challenge and Community
As the alchemical process of sacred intention and wisdom-based content for the program comes together, I've been working with a model of development I'm calling Assessment, Opening, Challenge and Community. It says something like:
Assessment:
In order to know what spiritual, psychological and emotional growth to commit my precious life energy and courage toward, I must first assess where I am; with full honesty and and self-acceptance. ( a good dose of self-compassion helps here too! ) We can't do that alone, so we'll help each other in the pre-work. Our base-level good-enough-but-not settling launching-point.
Opening: What's the work, connection, commitment, trust and safety needed to open ourselves into this next significant part of our journey? What may need to be cleared away to make possible? We'll help guide each other into the conscious choice to open that will allow the necessary attention, courage and commitment to follow.
Challenge: To lean into the emerging and authentic edges of our more-authentic self takes people, tools and process outside of ourselves; in collaboration with that generative higher self we each hold within. We'll have conscious challenge in place, for each other — with loving fierceness and compassion.
Community: True support makes each of us as humans flourish in alignment with our holy desired life; and resist the ever-present temptations to go back into our comfort zones and smaller lives. We know from experience the Warrior Monk cauldron holds this for each of us, and the after-program will extend that gift
( If I had to add a 5th element I'd call it Fun. We're going to have some real fun together and further refine the Art of Staying Awake while not Taking Ourselves too Seriously )
Warrior Monk II is held at the beautiful Chinook Retreat / Whidbey Institute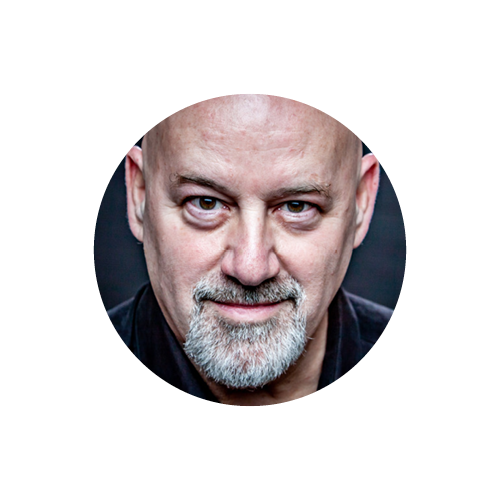 Dan McKee
Dan McKee leads the Warrior Monk II: The Art of Staying Awake program with our most experienced key staff.
Warrior Monk