Yesterday I scrolled through the list of souls this message is going out to.  I wanted to see, if in remembering you and our time together, I'd be inspired with what to say about this upcoming special Refresh Gathering for Warrior Monk grads.
Each of you included, I've been in circle with.  For many days, for uncountable deep, intense and rich times.  From ecstasy to sobriety; hilarity to humility.
I read your names and remembered each of you. (yet, I can't for the life of me find my motorcycle keys I sat down somewhere just yesterday)  And, in many instances, where you sat in the circle or a snippet of your work; a smile or vulnerability or truth you shared that lifted or grounded or sharpened or sweetened the circle.
So, I admit… I'm now a little attached to seeing many of you.
As if that were not enough to open my heart and clarify my intent for this retreat, today I spent three hours with a dying friend and her family, supporting them in their intention for the best possible spiritual transition for all. Talk about ecstasy to sobriety…my eyes hurt from crying, my face hurts from laughing.
……………………………………………………………………………………………….
As previously mentioned, I've wanted for years to bring a bunch of us back (envision a big sacred clump)  to explore how we might purposefully enliven, spark and sustain the taste we shared earlier in our Warrior Monk experience.
In the last weeks I've spoken with quite a few of you, and our (amazing and delightful) staff has kicked around what gold lies within this crazy opportunity.
Here's a little of what stands out, as it relates to where many of us are, and that shall form the core of our approach to this retreat:
We could all use a little mercy now…
Self compassion and self-acceptance seems to be the first order of the heart in these challenging times.  It is critical that we learn to return — more often, with more grace and ease — to our felt remembrance of our Basic Goodness.
Befriending our unfriendly fears…..
I've been learning and working with the possibility that it may be more important and effective to understand and work with our fears than our doubts.  What are the core fears that we carry around, that maintain the old untrue myths about us, and birth the offspring of everyday doubt.  Identifying these and bringing them into the light can be liberating.  Some may need some work (solving) and some may just need some love and attention (dis-solving)
A new relationship to stress and presence….
The gig is finally up for most of us on the notion of creating a life without stress.  Becoming better able to corral and calm our over-active minds is a must. To slow our breath, to calm our nerves, to live in our bodies — all more than necessary.  The increasing number of distractions are  equaled only by the number of webinars claiming to address them.
We deserve the break –think: Holy Intervention !! — and the support from each other that allows us to return to life with new tools and the strengthened will to be authentically and wholeheartedly present to our life.  In some real, humbling and practical ways.  There's no app for that.
As you already know about Warrior Monk and the learning circles we create, we'll explore these pursuits experientially, with great safety and care for each other.  Because that's just who we are together.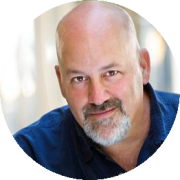 This approach – the intent of our time together – is designed to point us homeward to the pursuit I hear most longingly expressed these days:  "How might I more deeply appreciate and show up for this precious life and those in it, including myself?"  
Please consider joining me and your other guides for this time – Pam Algar, Harry Pepper, Jean Crowder and Ken Erskine.
Reach out with questions.
Love and blessings,
Dan
---
Here are the registration and the payment links.
http://warriormonk.org/registration/
http://warriormonk.org/payment/
If you are registering for 2 nights, fill in $290.00 and
if for 3 nights, $435.00.  (we hope you can make all 3 !)
The training is at the Whidbey Institute on Whidbey Island, Washington https://whidbeyinstitute.org/. It will start at 3:00 pm  and it ends Monday or Tuesday at 3:00pm (your choice to attend for 2 or 3 nights).
The link below provides details about travel to Whidbey Institute. If you are flying into SEA (Seattle) arrive no later than 11:00 am on Sept. 23 and depart no earlier than 8:00 pm on departure day.
https://whidbeyinstitute.org/visit/
Let me know if you have any further questions.
Michael Fortune
Warrior Monk registration
https://warriormonk.org/wp-content/uploads/early-autumn-warrior-monk-retreat.jpg
1006
1280
Naim Ferguson
http://warriormonk.org/wp-content/uploads/warrior-monk-logo-4.png
Naim Ferguson
2017-08-30 20:57:38
2017-09-12 18:18:11
My friends from Warrior Monk retreats past…